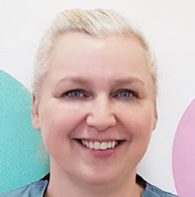 Mrs Yvonne Adams
Dental Nurse
Yvonne is our Senior dental nurse and shes amazing! Over her 20 odd years nursing, there isn't anything that phases her.
She's very kind, caring and great to chat too if your unsure or a wee bit nervous about any treatment.
She will often be found chair side…and holding your hand if you would like that.
Back to Team